Kairos Prison Ministry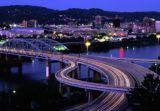 Our Inside Program is well-organized with well-trained volunteer teams of men and women from the communities surrounding an institution. They present an introductory 3-day weekend described as a short course in Christianity. This inter-denominational team of volunteers — both clergy and laypersons — works in cooperation with the Chaplain who carefully selects up to 42 inmate leaders to attend. A well-organized follow-up is part of this program.
We currently operate in five prisons:  Huttonsville, Lakin, Mt. Olive, Salem, and St. Marys.  More than 3,000 incarcerated men and women have been introduced to Kairos since its inception in February 2000. The current number of volunteers exceeds 200 per year.
The History of Kairos Prison Ministry
Kairos Prison Ministry International, Inc. (Kairos) is a Christian faith based ministry that addresses the spiritual needs of incarcerated men, women, youth, and their families. By sharing the love and forgiveness of Jesus Christ, Kairos changes hearts, transforms lives and impacts the world.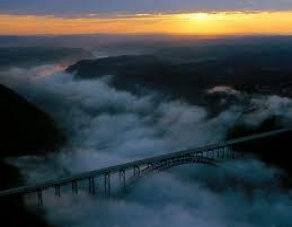 Kairos sprang from the Cursillo movement, created in Spain in 1948. (Cursillo means "short course" in Spanish.) It is supported by volunteers from 4th Day movements such as Cursillo, National Episcopal Cursillo, Presbyterian Cursillo, Lutheran Via de Cristo, The Upper Room's Walk To Emmaus, and independently ecumenical Tres Dias, as well as by volunteers from independent and non-denominational Christian churches. As a ministry, Kairos provides a diverse group of Christian volunteers working together to fulfill Christ's call to action in Matthew 25:36 ("…I was in prison and you came to visit me.").
The first three-day "Short Course in Christianity" in the U.S., called "Cursillo in Prison," was held at Union Correctional Institution in Raiford, Florida in the fall of 1976. By 1978 six additional states were presenting "Cursillo in Prison" programs. The National Cursillo Center in Dallas surveyed these separate prison Cursillos and determined they should be ecumenical and supervised by a central authority to better serve inmates' needs.
At the request of Cursillo, in 1979 our founders (today affectionately referred to as the "Nine Old Men"), developed a prison-appropriate version of the Cursillo program. They adopted the name "Kairos," and the ministry became an independent, nonprofit, ecumenical Christian organization based in Florida. "Kairos" is a New Testament Greek term that means "God's Special Time," or "in the fullness of time." The original Kairos program is now Kairos Inside. Following that first Kairos weekend in 1979, the Cursillo office directed other "Cursillo in Prison" programs to join Kairos and to stop using the Cursillo name.